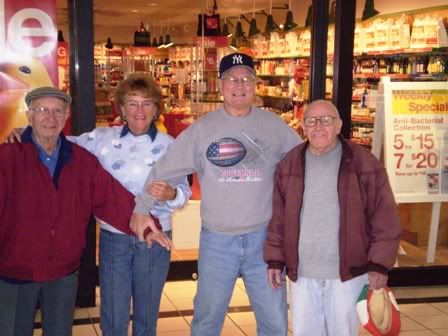 well, i don't know about you,
but i'm not going to just sit around waiting for the writer's strike to end.
i got up bright and early this morning and joined my new friends at
THE MALL!
hell, these places are open every day.
they're heated, and they play wonderful holiday music.
so, it's 830 am, and i've already walked three hours,
consumed five double lattes, three large cinnabuns,
and have a bowling date for friday afternoon.
WHO KNEW???
shit, i'll see ya the mall tomorrow morning, 500 am.
which mall? who gives a shit.
they're all the same now, aren't they?
so how do you intend to spend the winter?
share your fun ideas in the comment section.