i'm telling ya, the place is going to hell.
they're lurking just on the other side of
"gated communities" waiting to pounce!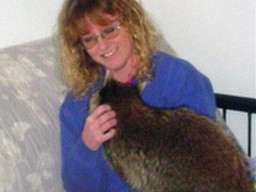 this one is masquerading as a "house pet!" [you'll read about THIS tragedy soon]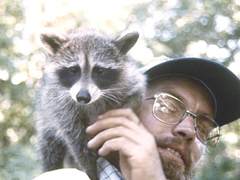 who's the alpha here? the dude with the cap has no thumbs!
look closely: these two raccoons killed five small dogs.
[just shows they're not without some redeeming qualities, i guess.]
but did you notice that not ONE of these raccoons was shown reading the des moines register? just what the hell does THAT imply? clearly, they have been ordered to not reveal the source of their evil ideas. can it mean anything else? i'm warning you--these little sons of bitches are gonna be riding bikes on ragbrai next week, squeeking out "on your left" like every other stupid jerk on a bike, but THESE cyclists will KILL you.
but you'll deserve it, because you didn't listen to me.
so have fun.
[need further proof? here is stolen--um, not stolen, but it was given to me--surveillance video showing a raccoon sitting in at a register editorial board meeting. watch it, but don't tell anyone where you saw it, or i'm in DEEP shit! for real.]